8 Clever Halloween 2019 Costumes That Are Too Cute To Spook
For the past few days, I've been asking my significant other what we're going to be for Halloween. Should we dress up like Jim and Pam from The Office, or baseball…
For the past few days, I've been asking my significant other what we're going to be for Halloween. Should we dress up like Jim and Pam from The Office, or baseball players who just won the World Series? Whatever we decide on, I know it'll be legendary and rake in all the likes on Instagram. In the meantime, I'm searching the web for clever Halloween 2019 costumes that are too cute to spook.
Ideally, I want to find a costume that's not so cliché — something that'll make everyone say, "Wow, now that's good," and comment with the fire emoji. It could be related to something in popular culture — like the music video for Taylor Swift's "You Need To Calm Down" or beloved characters from Stranger Things — or a food, animal, or otherworldly being. If I can put it together with the pieces in my closet, that would be pretty rad too. I'm flexible, though, and willing to spend a few bucks in the spirit of the holiday.
After all, Halloween only comes around once a year, and that's why it's even more crucial to come up with a clever costume. It's #necessary to find a look that's fun, cute, and creative. If you haven't figured out what you're going to be yet, don't stress. I have a bunch of costume ideas for you that are anything but boring.
1. A Unicorn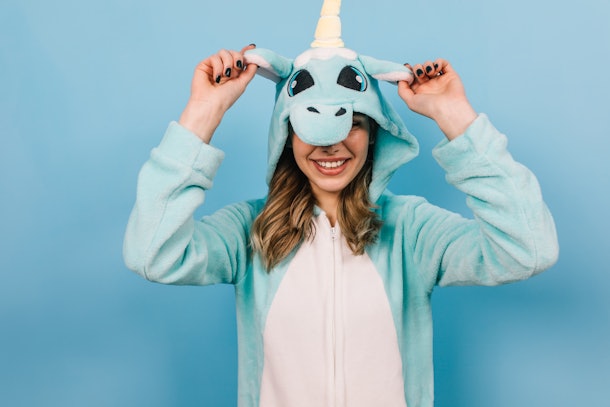 The first of these costumes is colorful, magical, and requires little time to put together. It's a unicorn. All you need is a headband, onesie, or multicolor tutu and white tank top to pull off this #look. Glitter will also be essential if you want tohave a photo shoot with your bestie in your costumes before heading out to the Halloween party.
2. A Camp Counselor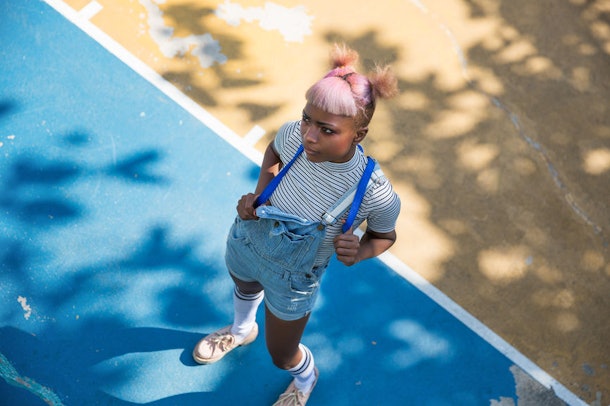 The camp counselor costume is perfect for you if you went to summer camp as a kid, love the outdoors, or have a pair of high-waisted denim shorts or overalls in your closet. Simply put on a comfortable pair of sneaks, a T-shirt with a hiking pun, and a baseball hat to complete the costume. Then, get your besties together for a night of fun.
3. A 'What Do You Meme?™' Card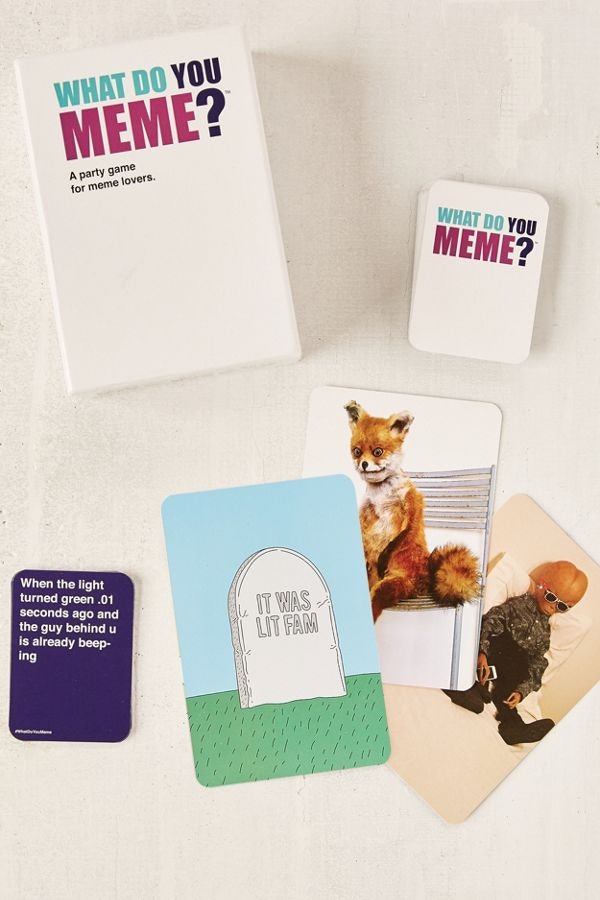 For my social media and Internet lovers out there, dressing up like a meme on Halloween might be a must. It's a creative way to bring your feeds into real life and score a few laughs and high fives from your BFFs. If you're not sure which meme to pick, then pull out your game of What Do You Meme?™ and dress up like one of the cards. Print or draw the meme on a giant piece of construction paper and attach a piece of string to the top so you can wear it like a necklace. Easy peasy, am I right?
4. An Ice Cream Cone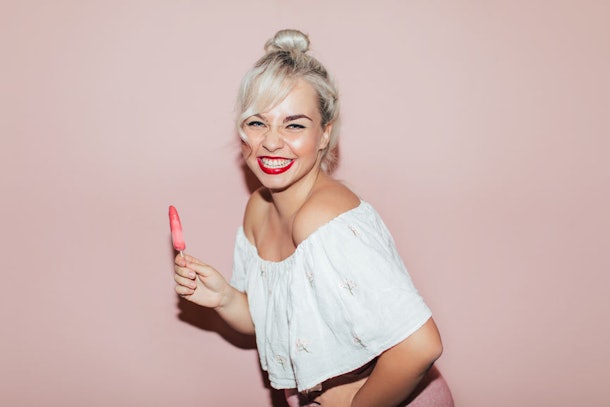 Do you know what would be a really sweet costume to wear on Halloween? An ice cream cone. Here's the scoop: You just need a brown skirt, a white shirt, and a whimsy headband. After you gather all of those pieces, cut out colorful sprinkles to attach to your shirt and serve the party your epic look. (Spoiler alert: You'll melt everyone's hearts from the minute you arrive.)
5. A 'Bachelor In Paradise' Contestant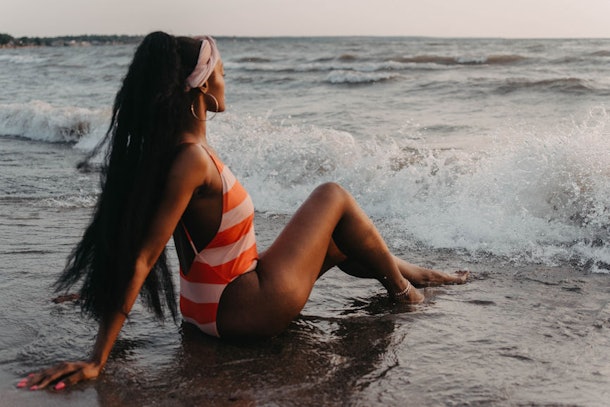 This year, my boyfriend and I started watching Bachelor in Paradise. Let me tell you: I'm obsessed with the drama, love triangles, and rose ceremonies. If you can say the same, then you should dress up like a contestant for Halloween. Get a rose, a bathing suit, denim shorts, and channel the style of your fave contestant. Make your own date card if you're feeling extra clever on Halloween.
6. An Alien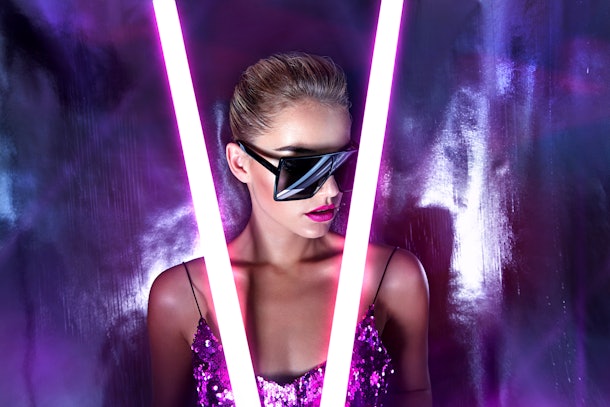 I know that being an alien for Halloween may seem a little cliché at first. But if you ask me, this costume just might be a huge hit this year thanks to the Area 51 memes on social media this past summer. Get a holographic top, a pair of leggings that sparkle, some glittery makeup, and rock this space-cial outfit.
7. An Avocado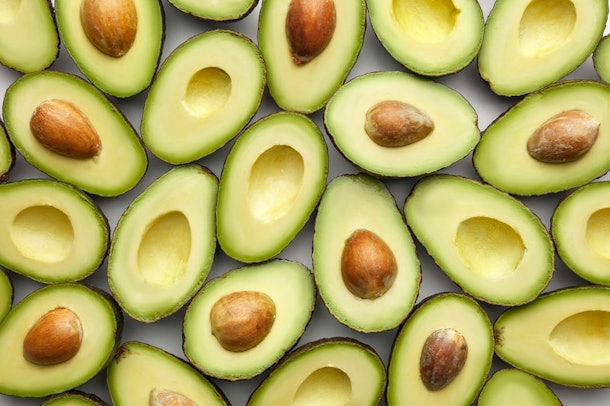 If you love avocados, you're not alone. I say take your fave food to the next level and dress up like it for Halloween. With a onesie or a little bit of arts and crafts time with your roomies, it's possible. (And your SO can totally be the toast if you need this costume to be a couples one.)
8. A Video Game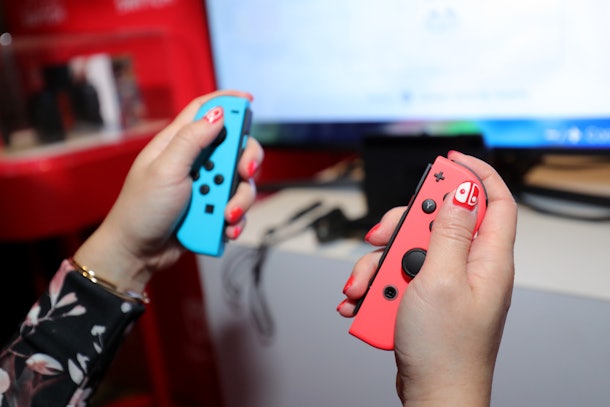 I don't know about you, but being comfortable is a huge factor in my Halloween costume decisions. I don't want to worry one bit about bumping into people or ending up with blisters at the end of the night. That's why I'm considering dressing up like a video game on Oct. 31 and think you should as well.
To be a video game like Mario Kart or Super Smash Bros., you simply need an oversized T-shirt you can craft with. Print or paint on the characters as well as the control buttons. Then put a bow in your hair and a white pair of sneaks on your feet.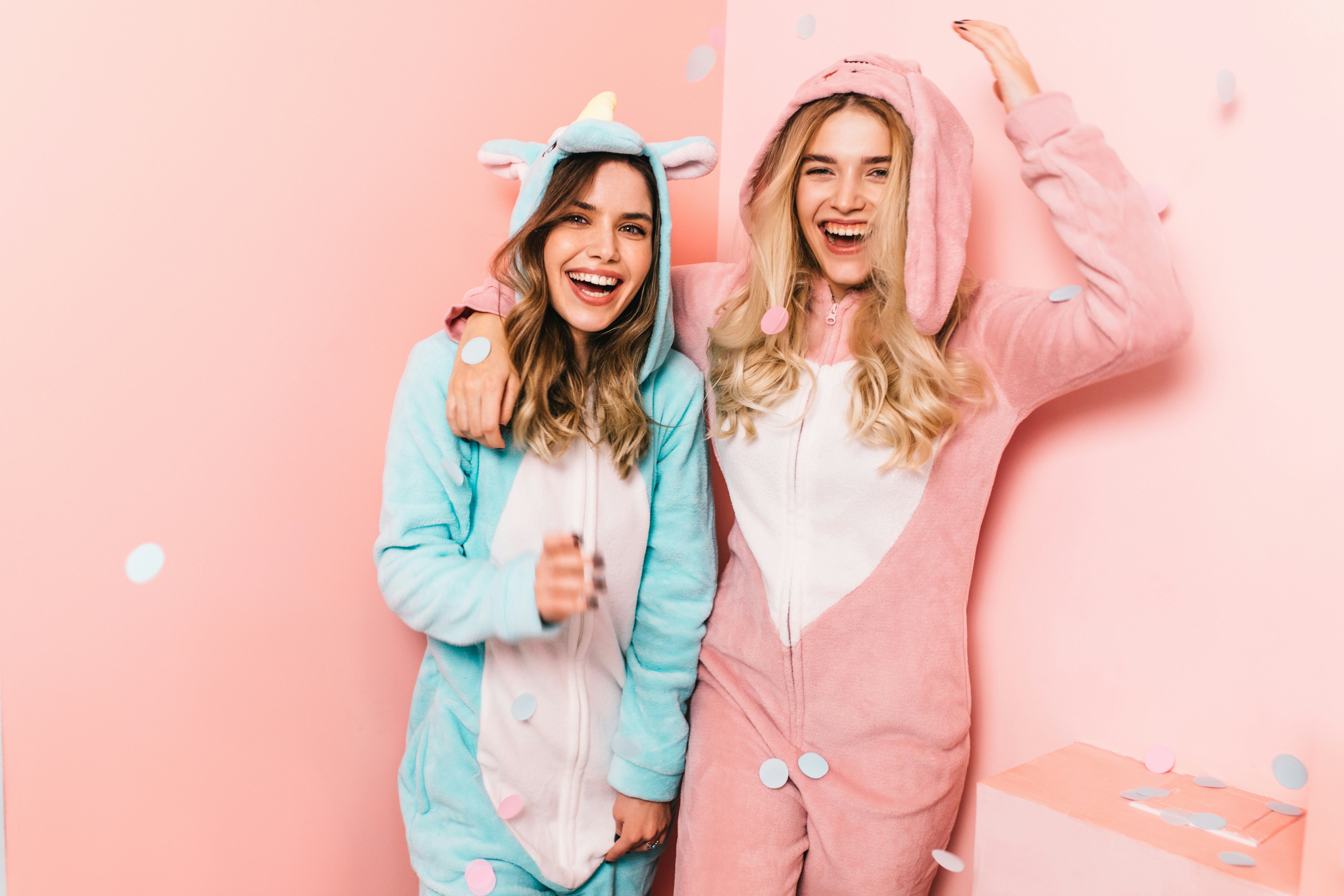 https://www.elitedaily.com/p/8-clever-halloween-2019-costumes-that-are-too-cute-to-spook-19197618, GO TO SAUBIO DIGITAL FOR MORE ANSWERS AND INFORMATION ON ANY RELATIONSHIP TOPIC


As an Amazon Associate I earn from qualifying purchases



Take a look at our comprehensive guide to the best and most popular information ebooks and products available today on
Detoxing, Colon Cleansing, Weight Loss and Dating and Romance.
They are all in one spot, easy to find and compere to make a quick selection for the product that best fits your needs or wants.
So browse through a category and make your  preferred selection and come back here to read  more choice articles and get a few more helpful tips on ways to help your enhancement.
Detoxing Reviews
Colon Cleanse Reviews