3 Zodiac Sign Pairings Most Likely To Be Basically Dating But Not Official
It's a tale as old as time: cutie meets cutie. Cutie hooks up with cutie, but they agree that it's a "one-time thing." Cutie then continues to hook up with cutie and "just hang out" (read: Go on hot dates) for an extended, undefined period of time. While some couples like to DTR the moment they meet, others — like air and fire signs — tend to enjoy seeing where things go. Of course, if you're one of the three zodiac sign pairings likely to be basically dating but not official, you may already know what I'm talking about.
To quote my ex quoting rapper Pusha T, "If you know, you know." Sometimes, a relationship exists without labels or titles. Whether you're not really interested in defining your relationship or you've literally never thought about it, you get to call the shots. Though it's important to honest and transparent with the person you're seeing (i.e., if they're trying to DTR, and you're not, it's probably time to talk), you never need to quantify or define your relationship for anyone else.
Here are the three zodiac pairings that are most likely to date for a while without ever becoming "official."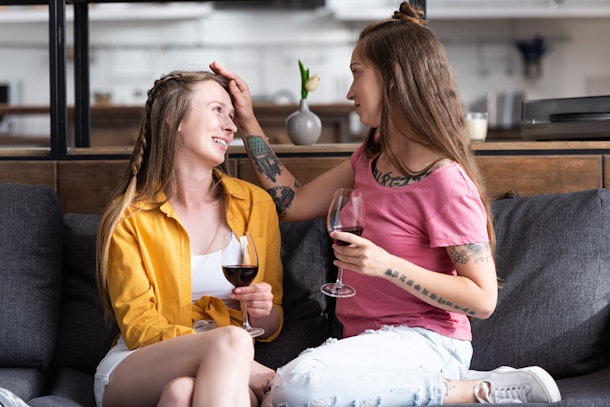 1. Aries (March 21–April 19) + Sagittarius (Nov. 22–Dec. 21)
Openminded and adventurous, fire sign Sagittarius doesn't focus too much on labels. In life and love, they want to fully experience things as they happen, rather than try to find a deeper meaning. When they find someone they like to adventure with, they're likely to just enjoy seeing them without needing to DTR right away. Though adventurous Aries tends to jump into things with their whole heart, they too feel pretty neutral about labels or titles. For these fire signs, if they know there's a spark between them, they don't need to make it "official" by anyone else's standards, they just want to run with their feelings.
2. Gemini (May 21–June 20) + Aquarius (Jan. 20–Feb. 18)
Air sign Gemini needs a lot of time to know what they really want. While some (earth signs) may call it "indecisive," Gemini's ideal mate is someone who can go with the flow. Cue: Aquarius, another flexible air sign. Though this pair may be totally in love, they're not one to tie anything down right away and certainly won't rush to make anything "official." With a penchant for space and flexibility and a desire to take things one day at a time, this air-air duo is likely to go on for a while without a DTR moment.
3. Libra (Sept. 23–Oct. 22) + Libra (Sept. 23–Oct. 22)
When a Libra dates another Libra, they'll probably be more focused on planning romantic dates and fun group hands. They'll want to mix all their friends, instead of defining the terms and conditions of their relationship. Air sign Libra is the life of the party. Social and energetic, the scales need freedom and space in their relationships to go out when they want to go out and do want to do. Ruled by Venus, the planet of love and romance, Libra is naturally dreamy and sensual. Focusing on sexy fantasies and experiencing every magical moment with their date, they're not likely to get bogged down by titles.
Of course, no matter your sign, if you and your boo aren't rushing to make anything official, you never need to feel pressured. Whether you've been casual for a while or you just don't feel the need to use titles, you get to decide how you want to define your relationship, to yourselves, and to everybody else.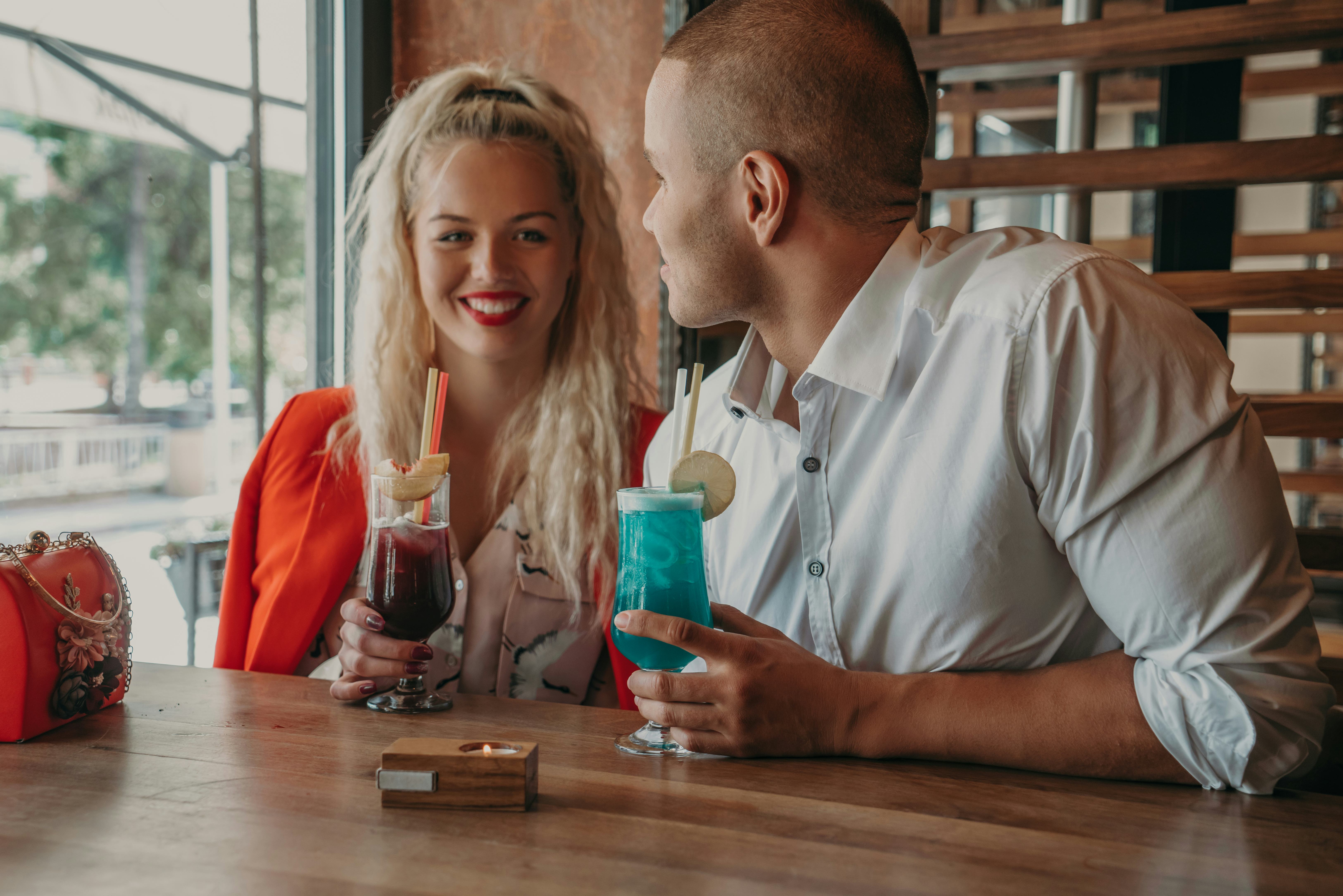 https://www.elitedaily.com/p/3-zodiac-sign-pairings-most-likely-to-be-basically-dating-but-not-official-19259250, GO TO SAUBIO DIGITAL FOR MORE ANSWERS AND INFORMATION ON ANY RELATIONSHIP TOPIC

Take a look at our comprehensive guide to the best and most popular information ebooks and products available today on
Detoxing, Colon Cleansing, Weight Loss and Dating and Romance.
They are all in one spot, easy to find and compere to make a quick selection for the product that best fits your needs or wants.
So browse through a category and make your  preferred selection and come back here to read  more choice articles and get a few more helpful tips on ways to help your enhancement.
Detoxing Reviews
Colon Cleanse Reviews